List of Top 10 Business Schools in Singapore:
If you are looking for Top Ranking Business Schools in Singapore, Top 10 Business Schools in Singapore, B-Schools in Singapore, MBA Colleges in Singapore or MBA Universities in Singapore, etc. then your search may finish here. Get here the list of top 10 Business Schools in Singapore to Study Abroad.
Why Singapore?
Singapore is also one of the world's safest countries. The low crime rate, high standard of living, diverse student community and being voted as one of the happiest cities in the world create a perfect environment for MBA abroad aspirants
In addition to the US and UK, Singapore is also gaining popularity among students who wish to study abroad. It is a premier destination for lifelong learning complemented with world-class educational institutions and facilities. If you decide to Study in Singapore, you will get a chance to be plugged into an education system that promotes excellence. Course fees and living costs are relatively cheaper in Singapore as compared to Western Countries. In recent times, there has been a huge demand for courses related to business administration. Hence, students opt for business schools that offer high-quality education. The top 10 business schools in Singapore are:
The School of Management & Marketing of Central Queensland University was established in 2010 to incorporate the key business disciplines of management, strategy, human resource management, marketing, organizational behavior and tourism management.
S P Jain School of Global Management, Singapore
Since its inception, the S P Jain School of Global Management has been ranked amongst the top 10 business schools in India for its MBA programs. S P Jain School of Global Management won the most coveted trophy of being Asia's Best b-Schools.
Aventis School of Management
Aventis School of Management is a leading Graduate School that is affiliated with the European Foundation for Management Development (EFMD) and European Council for Business Education (ECBE).
Chicago Booth School of Business
Since 1898, Chicago Booth School of Business has produced ideas and leaders that shape the world of business. Their rigorous, discipline-based approach to business education transforms students into confident, effective, respected business leaders prepared to face the toughest challenges.
Nanyang Business School 
Nanyang Business School is among the top 35 Business schools worldwide according to the 2011 Financial Times (FT) Top 100 Global MBA ranking.  The aim Nanyang Business School is to educate global business leaders, and to advance knowledge in the theory and practice of management globally.
James Cook University Of Australia, Singapore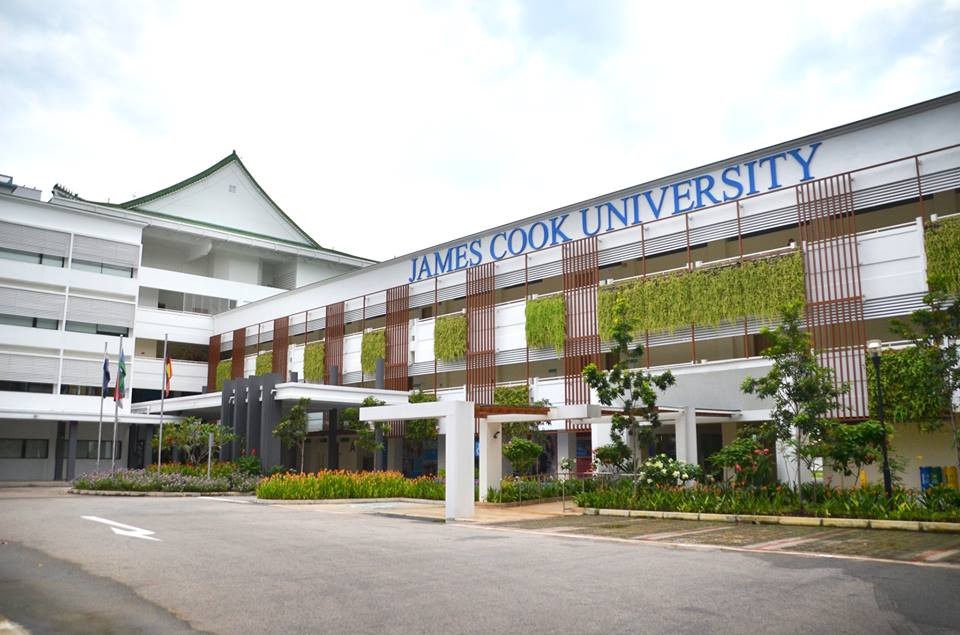 JCU brings programs direct from Australia and ensures academic quality; students studying at JCU Singapore can be assured of the same enriching university education as the students in Queensland Australia. JCU Singapore offers fast track delivery of degrees, allowing students to complete their studies in a shorter duration (usually two years) than conventional Australian degrees.
NUS Business School (National University of Singapore)
The aim of NUS is to be a globally-oriented university. In the Asia's, Best MBA Schools 2000 category, NUS Business School was identified as having the "Best Part-Time MBA" and enjoying the "Best in Reputation".
INSEAD, Singapore campus
INSEAD is the world's leading and largest graduate business school. INSEAD brings together people, cultures and ideas to change lives and to transform organizations. The teaching and research at INSEAD reflect a global perspective and cultural diversity.
European Business School
European Business School [EBS] is an independent private higher education institution registered with the Council for Private Education in Singapore. It is established by a group of an experienced teams of academicians.
Singapore Management University
Singapore Management University is Singapore's first publicly-funded private university with a focus on business and management programs. SMU was incorporated on 12 January 2000, since then, it has established undergraduate and postgraduate programs that aim to produce leaders and creative entrepreneurs capable of excelling in a rapidly changing and dynamic world.
You May Also Like: